About In-The-Sky.org
In-The-Sky.org is an online guide to what you can see in the night sky, which automatically tailors its information to wherever you happen to live.
Founded by Dominic Ford in 2012, it has grown to cover planets, asteroids, comets, deep sky objects, as well as satellites in low-Earth orbit.
How it works
In-The-Sky.org needs to know where you live to work out what you can see in the night sky. By default, it traces where your internet connection is coming from, but sometimes this doesn't work out. If you want to manually specify where you live, then click here.
Once we've got your location, we need to calculate where objects will appear in your sky. Most of our planetary predictions are derived from the DE430 ephemeris, which is produced by NASA's Jet Propulsion Laboratory (JPL) in California. NASA use this to guide their space missions to their intended destinations, so it is astonishingly accurate, typically listing the positions of the planets to an accuracy of a few kilometers.
To list the eclipses, conjunctions, oppositions, and other such alignments that you'll be able to see, we do an automated search of DE430 for events which seem favourable. Much of the text you'll see on In-The-Sky.org is automatically generated specifically for you, based on exactly where in the sky each event will appear.
The positions of asteroids are calculated from orbital elements published by Ted Bowell of the Lowell Observatory. Orbital elements for comets are taken from the Minor Planet Center (MPC). Comet magnitudes are calculated on the basis of observations sent into the BAA Comet Section. The positions and brightnesses of deep sky objects are taken from a wide variety of catalogues.
Much of the science behind how In-The-Sky.org does its calculations is described in the author's book, The Observer's Guide to Planetary Motion , published by Springer.
Dominic Ford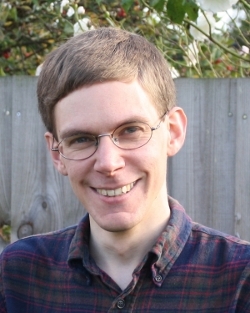 I work on the Exoplanet Analysis System for the European Space Agency's forthcoming PLATO mission, which is scheduled for launch in 2026. I am based at the Institute of Astronomy in Cambridge, UK, where I work with Nicholas Walton.
From 2017 until 2019, I worked at Lund Observatory, Sweden, leading the development of the 4MOST consortium's data analysis pipeline for spectroscopic surveys of the Milky Way. In particular, I studied the strengths and limitations of machine-learning techniques for analysing astronomical spectra, since such methods may be the only feasible way to process the tens of thousands of spectra that 4MOST will observe every night.
Projects I work on in my spare time
Experimental projects
Old projects
Ancient projects
In the 1990s I was the kind of geeky teenager who sat in my bedroom writing computer games for my Acorn Electron. I even got a couple of them published. Though the reviewers spotted, quite correctly, that I wasn't very good at making up story lines.
Copyright information
All of the information and diagrams on this website are © Dominic Ford.
However, they are provided for the benefit of amateur astronomers worldwide, and you are welcome to modify and/or redistribute any of the material on this website, under the following conditions:
Any item that has an associated copyright text must include that unmodified text in your redistributed version,
You must credit me, Dominic Ford, as the original author and copyright holder,
You may not derive any profit from your reproduction of material on this website, unless you are a registered charity whose express aim is the advancement of astronomical science, or you have the written permission of the author.
Contact details
You can email me at

.
Share
Follow