The Constellation Phoenix
by Dominic Ford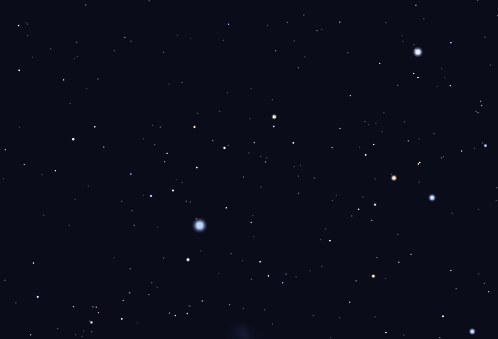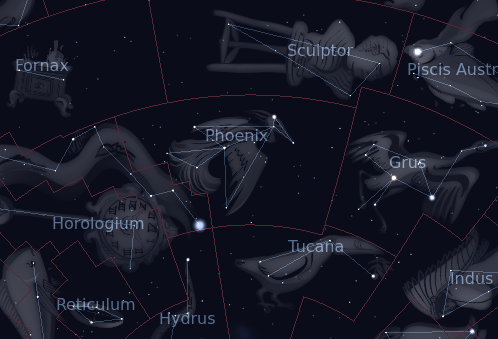 The constellation Phoenix. Roll mouse over to see labels.
Source: Stellarium.
Phoenix is a southern constellation which appears highest in the midnight sky in the months around October.
It was among a dozen constellations introduced by Pieter Dirkszoon Keyser and Frederick de Houtman which celebrate rare or exotic animals, and first appeared on star maps in 1598.
It contains one second magnitude star, Ankaa, but is otherwise rather faint. Lying well away from the Milky Way, its only deep sky offerings are faint galaxies.
Date First Appeared
1598 (Keyser & de Houtman)
Sky Area
1.1% of the sky
469.3 square degrees
Messier Objects
Phoenix contains no Messier objects
Caldwell Objects
Phoenix contains no Caldwell objects
Brightest Objects in Phoenix
| | | | |
| --- | --- | --- | --- |
| Stars | Open Clusters | Globular Clusters | Galaxies |
Share
Follow