The Constellation Tucana
by Dominic Ford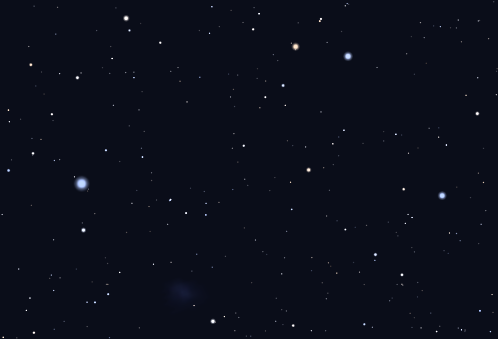 The constellation Tucana. Roll mouse over to see labels.
Source: Stellarium.
Tucana is a faint constellation which lies close to the south celestial pole. Across much of the southern hemisphere it is circumpolar, but it appears highest in the evening sky in the months around September.
It represents a toucan and was created by Keyser & de Houtman in 1598.
Tucana is best known for its deep sky objects, which include 47 Tucanae, one of the brightest globular clusters in the sky. Most of the Small Magellanic Cloud also lies within its borders.
Date First Appeared
1598 (Keyser & de Houtman)
Sky Area
0.7% of the sky
294.6 square degrees
Messier Objects
Tucana contains no Messier objects
Brightest Objects in Tucana
| | | | |
| --- | --- | --- | --- |
| Stars | Open Clusters | Globular Clusters | Galaxies |
Share
Follow