The Constellation Ursa Minor
by Dominic Ford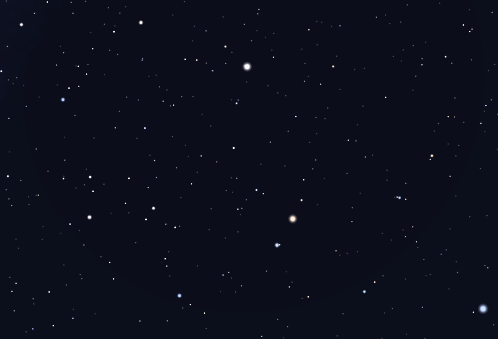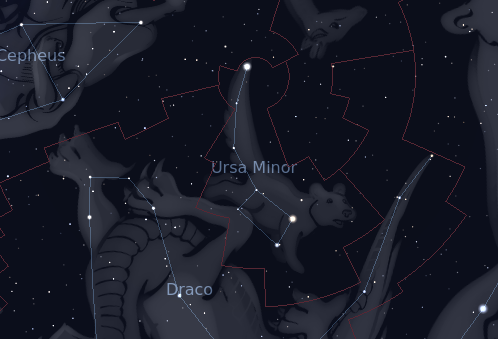 The constellation Ursa Minor. Roll mouse over to see labels.
Source: Stellarium.
Ursa Minor is sometimes informally called the Little Dipper, because it looks like a smaller and fainter version of the Big Dipper (Ursa Major).
Its brightest star, at the tip of the ladle's handle is Polaris, the pole star. At second magnitude, it is not especially conspicuous, however.
The next two brightest stars, Kochab and Pherkad, are often referred to as the guardians of the pole star, because they circle around it.
Ursa Minor lies well away from the plane of the Milky Way, and does not contain any bright deep sky objects.
In Greek mythology, Ursa Minor is commonly associated with one of the two bears who nursed the infant Zeus.
Date First Appeared
Ancient
Sky Area
0.6% of the sky
255.9 square degrees
Messier Objects
Ursa Minor contains no Messier objects
Caldwell Objects
Ursa Minor contains no Caldwell objects
Brightest Objects in Ursa Minor
| | | | |
| --- | --- | --- | --- |
| Stars | Open Clusters | Globular Clusters | Galaxies |
Share
Follow