The Constellation Lynx
by Dominic Ford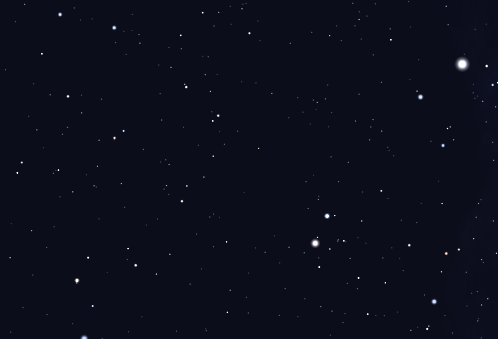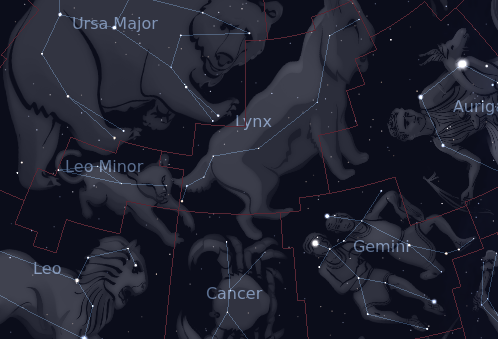 The constellation Lynx. Roll mouse over to see labels.
Source: Stellarium.
Lynx is a faint northern constellation which encompasses a large but dark area of sky between Ursa Major and Auriga. It is highest in the midnight sky in the months around January, but has only one star brighter than third magnitude.
Lying away from the plane of the Milky Way, it also lacks any bright deep sky offerings.
Its creator, the Polish astronomer Johannes Hevelius, prided himself on his acute vision. The French astronomer Pierre Gassendi once wrote that perhaps Hevelius had introduced the constellation to demonstrate that he had the 'eyes of a lynx'.
Date First Appeared
1687 (Hevelius)
Sky Area
1.3% of the sky
545.4 square degrees
Messier Objects
Lynx contains no Messier objects
Caldwell Objects
Lynx contains the following Caldwell object:
C25
.
Brightest Objects in Lynx
| | | | |
| --- | --- | --- | --- |
| Stars | Open Clusters | Globular Clusters | Galaxies |
Share
Follow