The Constellation Capricornus
by Dominic Ford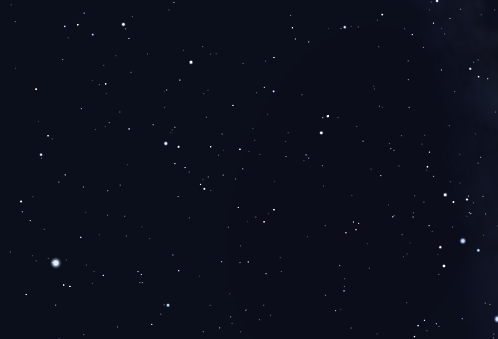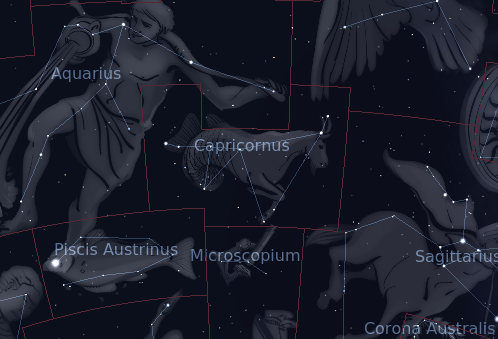 The constellation Capricornus. Roll mouse over to see labels.
Source: Stellarium.
Capricornus is the smallest of the twelve zodiacal constellations, visible in the southern sky in the months around July.
Despite lying close to the Milky Way, it contains few bright deep sky objects, with the single exception of the globular cluster M30.
It represents a bizarre mythical creature which is half goat and half fish. It is also sometimes associated with Pan, god of the countryside. The name 'Capricornus' means 'horned goat'.
It lies in a part of the sky often called the 'Sea' since it has several water-related constellations, including Aquarius and Pisces.
Date First Appeared
Ancient
Sky Area
1.0% of the sky
413.9 square degrees
Messier Objects
Capricornus contains the following Messier object:
M30
.
Caldwell Objects
Capricornus contains no Caldwell objects
Brightest Objects in Capricornus
| | | | |
| --- | --- | --- | --- |
| Stars | Open Clusters | Globular Clusters | Galaxies |
Share
Follow