The Constellation Perseus
by Dominic Ford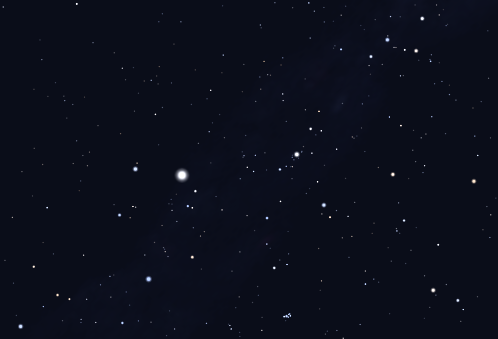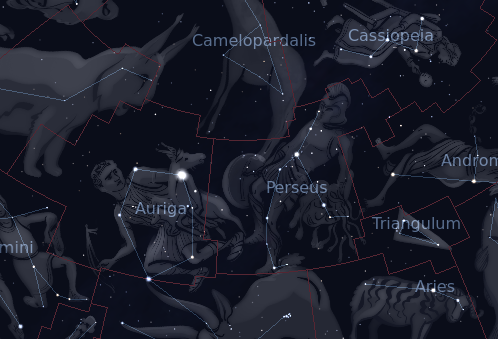 The constellation Perseus. Roll mouse over to see labels.
Source: Stellarium.
Perseus is a northern constellation which appears highest in the evening sky in the months around November.
It is prominent from dark sites, having 16 stars of fourth magnitude or brighter. However, only two of these are prominent from light-polluted locations: Mirfak and Algol.
Perseus is perhaps best known for the Perseid meteor shower, one of the best annual meteor showers, whose radiant lies close to η-Per.
The Milky Way also passes through this area of the sky, where it forms a particularly broad band of deep sky objects, including over a dozen bright open clusters.
Among these, the most celebrated are NGC 884 and NGC 869, known as the double cluster.
In Greek mythology, Perseus was the husband of Andromeda, who is represented beside him on the sky. Among Perseus' many heroic exploits, he rescued Andromeda from a sea monster (possibly represented by Cetus) and slew the Gorgon Medusa, from whose body sprang the winged horse Pegasus.
Date First Appeared
Ancient
Sky Area
1.5% of the sky
615.0 square degrees
Brightest Objects in Perseus
| | | | |
| --- | --- | --- | --- |
| Stars | Open Clusters | Globular Clusters | Galaxies |
Share
Follow